-The mountains and landscapes are simply incredible; I can spend a lot of time just looking out the window at the mountains, birds, and eagles soaring by. That's something I can't do back home in Wiltshire, England, but I can do it for hours here," he says.
– I also enjoy hiking, and there are so many fantastic hiking opportunities here.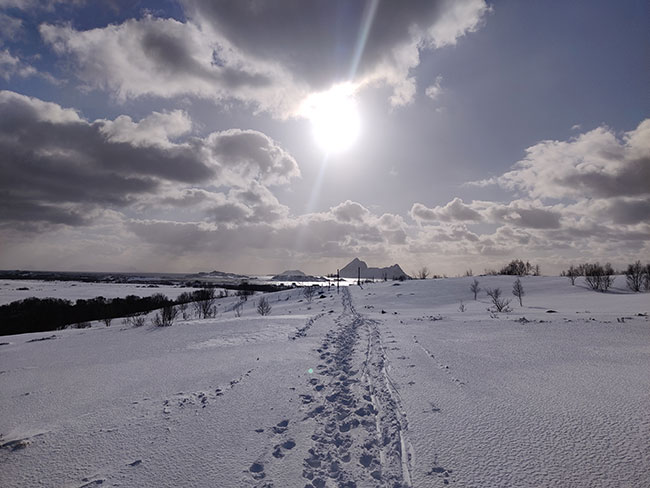 "My first skiing trip ever! (I only fell six times, I think)"
Now Andrew lives in Straume in Bø, after applying for a job in the municipality. He says the municipality was very kind and helped him find a place to live.
"A month after I sent my application, they contacted me, and on the same day as my job interview, I was offered a job. Now I work at a technical agency in the municipality. Now I'm very happy that I applied for a job here."
Andrew says there's something magical about Northern Norway that he didn't find in Bergen when he lived there. Something was missing.
In his free time, Andrew is a musician and plays both the saxophone and flute. He also has an interest in dialectology within Norwegian and plays video games.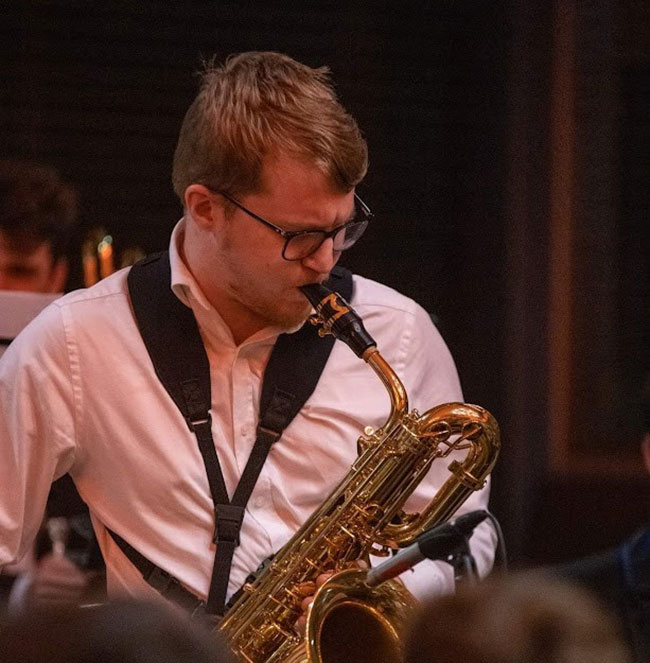 -The people are also a part of what keeps me here in Bø. They are absolutely fantastic. When people are so open and friendly, it's easier to be oneself. And on top of that, it's so beautiful here, he concludes.